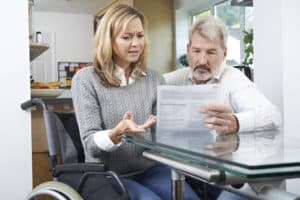 Modern societies can do an excellent job of giving their citizens the tools they need to create a comfortable life. While most people have the means to look after themselves, not everyone is able to cover the costs of living on their own, but this group is still looked after.
SSI plays a large role in this across many states, including California, providing a lifeline for those who need it most. But what exactly is SSI? And how can you tell if you qualify?
Here's what you need to know about SSI:
What Is SSI?
SSI stands for Supplemental Security Income and is a federal program that is designed to help people with finances when they are disabled under the Social Security guidelines and do not qualify for their own Social Security benefits. Part of this money is contributed by the federal government, along with a supplement from the state you live in. Payments are made each month, but there are strict requirements which dictate who can claim SSI, limiting the number of people who can access it.
Who Is SSI For?
As stated, SSI isn't handed out to everyone, and there are strict requirements for those who would like to claim it. To start, SSI is designed to help those over the age of 65, disabled, or otherwise unable to work for other reasons out of their control. This ensures that only those who need SSI the most are able to receive it, though this is just the start.
You need to be a legal US citizen who has little to no income or financial resources. The value of your possessions will be assessed to make sure that you don't own a lot which could be sold, though they usually won't consider your home or your car when they do this. The value of the things you own should be less than $2,000 for single people and $3,000 for married couples.
This service is heavily regulated to make sure that people aren't able to take advantage or claim benefits that they don't need.
What Does SSI Offer?
The government works hard to be able to provide as much as possible to those in need of SSI in accordance with the limitations mentioned above. In 2019, the maximum SSI for an individual living in California is approximately $900 per month.  You will find SSI available in all states except Arizona, Mississippi, North Dakota, and West Virginia.
How Can I Apply for SSI?
Applying for SSI has been made very easy across the US. You don't have to go to an office and stand in lines for hours—instead you can complete your application online or by phone. You can find the online application on the SSA website, or give them a call at 1-800-772-1213. Most offices will be happy to make an appointment if you'd prefer to go and see them.
Once you've gone through the application process, you will be contacted by a local social security office, and you will be taken through the next steps. Not every application is successful, and you may have to make an appeal if you aren't accepted the first time around.
How Can a Social Security Attorney Help?
Here at the Law Offices of William M. Kuntz, a Social Security Attorney in California, we've got a lot of experience working with SSI appeals, along with helping countless applicants to file their initial application. This experience has given us a unique insight into this field. We take an aggressive and effective approach with each of our cases.
If you're looking for help to file your SSI claim or appeal a denied claim, give our office a call at 951-373-3404. Our dedicated and friendly team will be happy to help with whatever you need, providing you with the quality results we've built a reputation on. All of our SSI services operate on a no win no fee basis.