There is a lot of misinformation circulating about when you can file for Social Security Disability or Supplemental Security Income benefits, or both.
You can, in fact, file for these benefits at any time; however, depending on your specific life circumstances at the time you file, various factors might affect whether you will qualify for benefits, as well as how much money you might receive.
File for Disability Benefits If These Factors Apply
If you are receiving worker's compensation benefits or state disability benefits, you can apply for Social Security Disability Insurance benefits (DIB) and Supplemental Security Income (SSI) while you are still receiving worker's comp or state disability benefits (or both). You do not have to wait for those benefits to run out to apply for DIB or SSI.
If you have an impairment that is totally disabling and not expected to substantially improve in less than one year, you can and should apply for DIB/SSI benefits as soon as possible.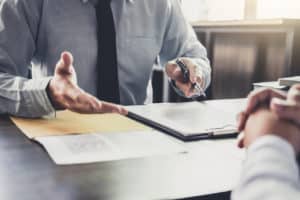 Conditions that Exclude You from Being Eligible for Benefits
Because these benefits are reserved for those with disabilities that prevent them from working, there is really no point in filing for benefits if you are working. You are not able to work full-time and receive disability benefits at the same time, except in very rare circumstances. So applying for disability benefits will really only be useful to you if you are unable to work.
If you are receiving unemployment benefits, you most likely will not be able to obtain DIB/SSI benefits while you are receiving the unemployment benefits. But you can still apply for DIB/SSI, and in most cases you should apply, so long as you do in fact have an impairment or impairments which have lasted or are expected to last for longer than one year and are totally disabling.
Remember, the sooner you apply, the sooner you will get awarded benefits, and if you are denied, the sooner you can appeal to have your claim decided by an Administrative Law Judge. So, because of the length of time it takes for a case to get approved, it may be worth it to begin the application process before your unemployment benefits have ended if you meet the other qualifications to receive DIB.
Work with a San Bernardino Social Security Attorney
If you have questions about which factors and work circumstances will affect your case or prevent you from receiving benefits, William M. Kuntz, a trusted San Bernardino Social Security attorney, can assist you in evaluating your claim and moving it forward.
Give us a call at 951-373-3756 or contact us here to work with your local San Bernardino Social Security attorney for expert assistance on your case.