When you find yourself in need of an attorney, one of your first concerns is most likely the potential cost. But there is generally an affordable way to get the help you need, especially if you're looking for a Social Security attorney.
Here's a guide to help you navigate the costs and fees of a Social Security attorney: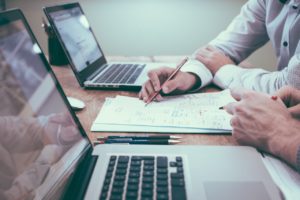 Hiring Fee-Free
First, how much do you need to pay your attorney right away? In the case of Social Security disability lawyers, the answer is usually nothing. The fee will generally be paid entirely out of payments you will receive should you win your case, so there is often no immediate payment to hire a Social Security attorney.
Contingency Fee
When you hire your Social Security attorney, you will sign a contingency fee agreement. This agreement will entitle your attorney to an amount of up to, but no more than, 25% of past-due benefits you are awarded. So if you win, your attorney's base fee will be taken directly out of the amount of money you are already owed by the Social Security Administration (SSA).
The SSA will have the task of making sure that the agreement falls within guidelines and protocols, which helps to ensure that your attorney receives what they are entitled to, but no more than that. So in addition to protecting your attorney, this agreement also helps to protect you.
Other Costs
Despite the fact that much of your attorney's costs will be paid for out of the disability benefits you are awarded, there may sometimes be other costs that you'll have to pay for, so it is a good idea to be fully aware of these from the start.
If your attorney needs to see any medical, school, or work records, for instance, then you have to produce these—and if there's a price to have them sent, you will be responsible for that cost. Similarly, you will have to pay for things like copying and postage for those documents, if necessary.
It's always good to get a sense of what costs your specific case is likely to have before the case starts, so make sure you ask your attorney what other costs might arise that you would be responsible for.
How Disability Benefits Are Determined
When you have been successfully approved for Social Security benefits, the SSA will have the responsibility of fully calculating the total amount of benefits that you are owed, including any back pay.
This will usually go back to the date that your disability began, so in some cases this could add up to a large sum of money. Or, it might be calculated from the date you were approved for benefits, back to the month after you applied for benefits. This is when the contingency fee will be taken out and paid to your attorney by the SSA, and then you will receive the rest.
What You Can Expect Your Social Security Attorney To Do
A Social Security attorney can argue your case for you, working out the reasons you are owed Social Security pay and benefits and compiling the evidence to prove your claim or appeal an unfair denial.
At the Law Offices of William M. Kuntz, we operate on a no win, no fee basis, so you won't pay any up-front fees—you only pay us if you win. With the help of an experienced Social Security attorney, you are much more likely to bring your case to a successful resolution and receive the compensation you deserve.