When an individual applies for Social Security disability and/or SSI benefits, there are various factors which can positively or negatively affect their claim.
Positive Factors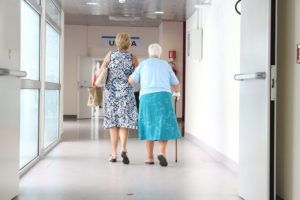 For example, if an individual is over 55 years of age, that is generally a positive factor, since the Social Security rules and regulations take age into consideration. It becomes easier to be approved as an individual gets closer to retirement age.
Additionally, an individual who has a strong and solid work history with minimal gaps in earnings also has an advantage, since the Social Security Administration (SSA) generally looks favorably upon individuals who have strong and consistent work histories.
Also, individuals who have significant medical documentation establishing their impairments, symptoms, and limitations are also looked upon favorably by the administration, since it is always necessary to
prove
a disability rather than merely tell the Social Security Administration about your problems. It is not a question of what you tell them, but rather what can be proven to the SSA with medical evidence.
Negative Factors
Alternatively, individuals who have a poor work history, or who perhaps have never worked and paid money into the Social Security Administration, are not looked upon favorably. They generally have a more difficult time obtaining disability benefits, since their connection to the workforce is questioned by the administration.
Similarly, individuals who have been incarcerated or who have a history of substance abuse, such as use of street drugs or heavy alcohol consumption, can have a more difficult time in obtaining benefits, depending on the nature of their impairments. For example, if an individual is alleging that mental impairments make them disabled, but they have engaged in substance abuse of street drugs and/or alcohol, that individual is going to have a difficult to impossible time in getting approved for Social Security disability benefits.
The younger an individual is, the more difficult it is to obtain Social Security disability and/or SSI benefits, since the Social Security rules and regulations do not give younger individuals any assistance in establishing disability. In fact, if a younger individual in their 20s, 30s or 40s is capable of showing up to work every day and being there for an eight-hour period, Social Security will, in most instances, find a job somewhere in the country which they are capable of performing, and thus deny benefits in that case.
For younger individuals, it is basically required that they establish an inability to be at a job eight hours a day, five days a week, in order to qualify for benefits.
Hiring an Attorney Will Help Your Case
It is critically important to a claim for Social Security disability and/or SSI benefits to consult with an experienced attorney who is knowledgeable about all of the various factors taken into consideration by the Social Security Administration in disability claims.
There are factors which can make or break a disability claim, regardless of the impairments being alleged. Only by hiring an experienced
Social Security disability attorney
can you be certain that these positive factors can be emphasized and the negative factors minimized in order to have the best chance of success on your claim.